The company has had a great journey so far, developing from a small local business to a pan-Nordic operation covering nineteen locations in five countries.
We ended 2022 reaching another all-time high for our business, with higher sales, to a larger customer base than ever before. Last year we also made our first step into more advanced industrial maintenance services, with the acquisition of Nomo Industriservice. The addition was warmly welcomed by many of our customers in the industrial aftermarket.
For our OEM customers, the optimization of our warehouse operations has made a real difference, improving both service levels and efficiency. We are now serving the Nordic OEM markets from our main warehouse hubs in Tampere Finland and Täby Sweden, supported by local service warehouses around the Nordics.
We are determined to continue to develop and leading in our industry by being easy to work with. Therefore, you will see more digital solutions from Nomo this anniversary year. But of course, you should always experience a personal and familiar connection when working with us. Our people are our greatest asset, that I hope you feel bring value to you every day
Read the full Nomo history ->
Our employee interviews ->
Make sure to follow us on social media during the year to learn more about the people from Nomo, both newcomers and senior members of the team
◼ LinkedIn Nomo ◼ Facebook Nomo Industriservise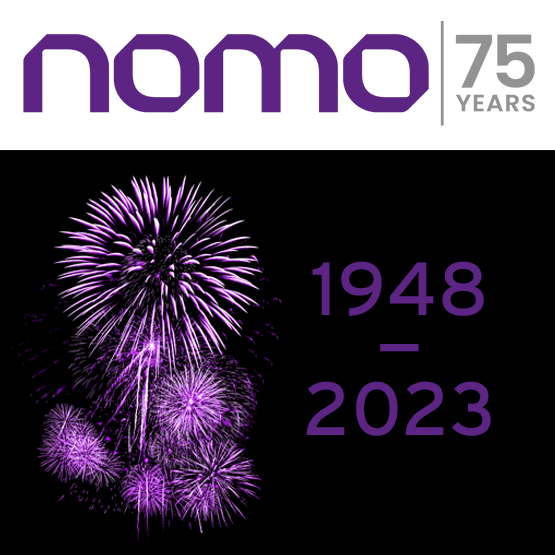 contact us
Any questions welcome
Contact us and we will respond you as soon as possible